// OUR SERVICES
Video Conference
Video conferencing has become an integral part of communications in various enterprises. With the right system, you can make every meeting count, reduce operational costs and ensure high fidelity communications, be it business, education, medical consultation, and much more.
Our expertise with Polycom systems will give you the options you need for all your video conferencing needs. Whether simple interface of quality audio/video and content sharing that is cost-effective and ideal for small teams, or sophisticated components, such the EagleEye camera, and dual displays and content management options for larger conference needs, we have the skill to ensure seamless communication and support.
Fully participate in teleconference meetings at your workstation, home office, or hotel room — wherever you happen to be with mobile/ personal collaboration. Connect your remote teams with the most natural and productive eye-to-eye video conferencing system.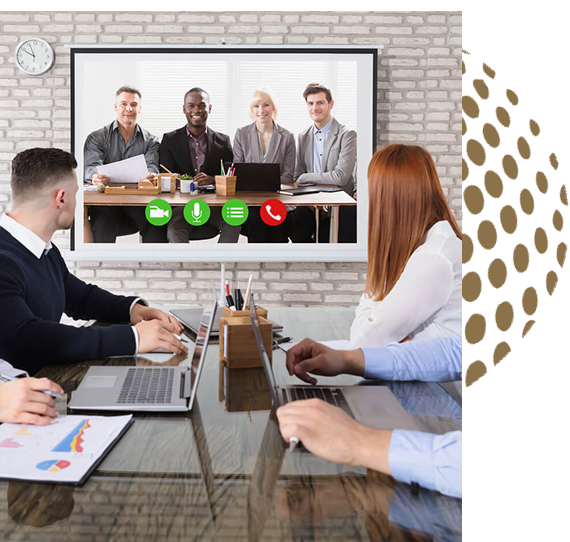 01
Machine Learning
Support and Evolution
02
Artificial Intelligence
Support and Evolution
03
Augmented Reality
Support and Evolution